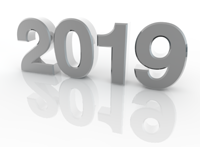 Happy New Year!
As usual we rang in the New Year at the neighbors but this year was a little subdued. I wasn't feeling great and Chris called it just after midnight as neither was she. Which was probably good as I had started to listen to Tool and that never ends well. The neighbors were also disappointed at the turn out as they said each year it seems less and less people pop in. So we might just pub it this year instead.
Prior to that we went to Kananaskis for a big get together with Chris' family. We stayed at the lodge there which is where her Mom and Step-dad got married 17? years ago which was pretty cool. Wow, can't believe it's been that long. We had a great time despite half the family being sick with some kind of stomach bug. One day I went for a long walk through the mountains and it was just me in the wilderness stomping through the snow with amazing views all around. Another day we all went for a massage at the spa and while it might not have been the best I've ever had it was definitely up there. And one night we hung outside by a fire and listened to carolers and drank really yummy mulled wine concoctions. So unlike the last big get together, this time we actually took advantage of a lot of the activities they had going on.
There was also a professional photographer who took a bunch of family photos. While she was really good, especially in regards to keeping the kids attention and getting good energy from the, my favourite photo of the trip is a selfie that Chris took of us. Awwww. Aren't we cute? A big thanks to Jim & Karen for putting on such a great gathering.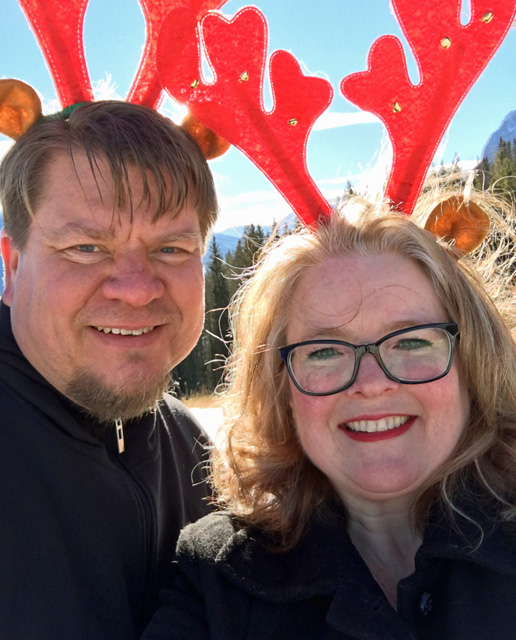 Fun in Kananaskis
Of course not all is sunshine and rainbows. A few weeks ago we found out my bestie Jamie has cancer. I can't imagine what he and his family are going through. When I first heard my initial reaction was to remember my Dad and think 'here we go again'. But according to the experts it's 'only' stage one and there's a high survivability rate. You don't want to make it about you, but you're reminded of your own mortality. You plan for the future and make various plans for some distant day, but it all could come quickly crashing down in an instant. But he's strong and he'll get through this. He also started a blog detailing what he is going through. I think it's great he's doing that, I'm sure it's not only helpful for him to express himself but also for others not only to find out how he's doing but to also better understand what a horrible disease it is.
On to other things...
Currently trying to figure out finances for the year and make plans for our various trips and never ending renovations as well. We're actually meeting with a Landscaper tomorrow to discuss what we want done to finish off the yard. Hopefully things go well and I get a good vibe from them. We want the yard finally finished this year. I can't wait to be able to go out and enjoy the summer in a nice shaded structure, with a cool drink in hand, listening to some tunes and relax myself into oblivion.
As previously mentioned, I'm also toying with maybe going Solar this year. We have a meeting with an installer in a couple weeks. Financially it's probably not the smartest decision with the payback period likely a decade, but I'm not doing it just to save money. Obviously that's part of it - I look to the future when I'm retired and on a fixed income and it'd be nice to half our electricity bills dramatically reduced - but there's also the environmental aspect as well. Plus my next vehicle is likely to be electric and it'd be nice to have the sun effectively powering it. I'll have a better idea how everything will shake out by the end of the month.