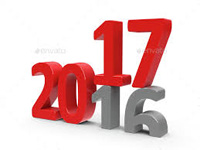 Well shit.
Not the best start to the year. The 2nd day into our Vegas trip I started to not feel well. I'd get short of breath, felt like someone was sitting on my chest, break out in sweats etc. Part of me thought it was from all the bloody smoke in the Casino which we had been spending probably the most time in of any of our Vegas trips. So I figured it was just allergies and soldiered on.
Around dinner time on New Years Eve I started to feel a bit better and was able to enjoy the festivities, but by the time I got home I felt like death. It was bad enough that I agreed to go to the doctor - of course this was on the holiday Monday so it took half a day after calling Healthlink for them to get me a location to go to. Once there they were useless but agreed with me that I should get a chest X-ray. Of course, that had to wait until the next day because all the diagnostic clinics were closed. What was going on was that whenever I would lie down I would find it hard to breath, to the point where I had to focus on my breathing to get enough air in and out. And all I could hear was my lungs gurgling every time I exhaled. Needless to say that prevented me from sleeping. So over the course of three days I got maybe six hours sleep total.
Eventually I got the call back from the doctor after they reviewed my X-rays and was told I had pneumonia. Great. So I went in and they wrote me a prescription for some antibiotics (Levofloxacin) which I grabbed from the pharmacy. Once home I popped a pill and figured I was on my way to recovery. A couple hours later I got this wave of numbness and tingling that shot from my fingers all the way up my arms and into my neck. My arms felt weak as hell and I could barely lift them. But it was late at night and I went to bed to try and sleep. The next morning I was still messed up so I looked at the literature that came with the prescription.
WARNING

Quinolone antibiotics (including levoflacin) may cause serious and possibly permanent tendon damage, nerve problems in the arms and legs (peripheral neuropathy), and nervous system problems.
I then went online and found horror story after horror story, class action lawsuits etc. etc. of people whose lives have been ruined by this class of drug even after a couple doses. So now I'm freaking out and called the doctor back, went back (now my 4th trip to the doctor), and actually had to argue with her that a bad reaction to the drug had occurred. Her response was to flat out deny it but she humored me by writing a prescription for a regular antibiotic (Teva-Clarithromycin). Two days after that my arm (thankfully just the one at this point) was still weak and numb. I simply cannot believe a doctor would prescribe this drug when safer alternatives exist. This class of drugs should only be used when someone is in hospital and their lives in jeopardy. Giving it to me was the equivalent of hammering a nail with a nuke.
Please, please, please - if you are ever prescribed antibiotics in the future, make sure you find out what they are prescribing and why.
Anyway, as I type this everything seems to have gone back to normal, I'm now getting adequate sleep, and feeling not to bad. Although I still tire out pretty quick. Of course as I'm getting better Chris is getting sicker. She started getting 'something' a few days ago and it's gotten progressively worse. She's at the doctors right now and just informed me that she has Bronchitis.
Again, great frickin start to the year.
But on to other things...despite everything we still had a great time in Vegas. It was our first time staying at Aria and we really liked it. The location was great with access to the tram which would take you between Monte Carlo and the Bellagio and it was directly connected to The Cosmopolitan and not far from New York, New York. As mentioned earlier we spent alot of time playing the slots. I was looking forward to playing the Charlie & the Chocolate Factory game I loved so much the last time we were there but it was gone. They had three other variants of it, but they weren't the same. I did however finally find it next door at the Cosmo. In the end I would guess we maybe broke even? It was hard to tell as it was all a blur. Some times we'd win four or five hundred bucks on a game. Other times we'd blow through a hundred in under a minute.
We had New Years Eve dinner at a Tapas restaurant in Aria and it was really yummy. We both had this fancy ass mushroom soup with real truffles and it was heavenly. After that we went outside to party on the strip. We had heard that they shut down the strip to traffic, so we knew what to expect. But it was surreal to actually experience it. There was a place across the street where the music was pumping so we wandered over there. Essentially it was the opposite strip equivalent to Carnival Court where we've had so much fun in the past. So we grabbed a table, loaded up on squishy drinks, and hung out listening to the music and waiting for midnight.
The table next to us was well on their way when we arrived. I noticed that in addition to the squishy drinks they also had a 26'er of booze that they were downing. Buddy would leave the table every few minutes and stagger past us bumping into us almost each time. I thought to myself 'this isn't going to end well'. Sure enough not long before midnight we look over and chicky is puking her guts out. Gross, but whatever, moving on right? Nope. Because at that point she went unconscious and collapsed on the ground. Her underage lover and her girlfriend were trying to hold her up, but she was, let's say, rather a large woman and they didn't have the strength to do so. As they were trying her dress was up around her head, and her fat was spilling out (luckily she was wearing underwear). At this point it was a big enough of a commotion that security had come over (obviously security was super tight all along the strip) and they were trying to get her up. But then buddy had come back and was freaking out and got violent. At this point more guards came in and pushed our table out of the way to subdue him (Chris and I were just drinking our drinks and casually watching the whole shit show unfold). But buddy was amped and four guards were trying to control him - and then he went to reach for something and the entire place went apeshit with them slamming him to the ground and yelling for more help - at which point I was like, um, we should get out of here. We wandered out onto the strip as we didn't want to ring in the new year in the midst of all that drama.
The countdown clock started on all the hotel billboards and the entire crowd did the countdown and at midnight fireworks were going off from various hotels. It was pretty cool. I'd say outside of being in Times Square that was the next best place to be in all of North America.
Here's some pix of our Vegas shenanigans: