---
Dec 20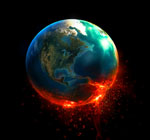 Figure I'd give an update on the house while I still can...

Last time we were waiting for the roof to be shingled. That is now done. In addition the concrete was poured in the basement and our two furnaces installed. The ductwork and electrical is all complete as well. Last weekend when we swung by they had finished wrapping the exterior of the house and had started insulating the exterior walls and putting up the vapour barrier.

It looks like the ensuite shower is finally fixed. What they had done was to install the body sprays, controls, and shower head facing towards the door. So all that water would be shooting directly at the door. Beyond the stupidity of installing it that way we were told 'well that's what you signed off on'. Sorry, no. What we had signed off on was the general layout of the hardware relative to each other and their height from the floor. No one at the plumbing store thought to mention that it'd be on the back wall. Chris and I just assumed it'd be off to the side - like every other shower I've ever seen.

So when I informed the builder of the mixup they said to talk to the shower people. When I talked to the shower people they said to talk to the builder. At which point I got extremely bitchy and told them I didn't care who, how, or when but we weren't moving into the house with the shower like that. The next day we met the supervisor for the shower company and he agreed it was ridiculous and promised to fix it. The one benefit of all this is that the controls will now be in a better location as we won't have to reach across to turn the water on (something we didn't think about originally).

We asked if a couple of the interior walls could have insulation added and even said we'd pay for the material and labour. But were told no because it wasn't on our Schedule B - which is a list of all the stuff we had agreed to. I argued back that the trades will be there anyway as we had paid to have insulation put in the main floor ceiling. It would take them an extra half hour to do a couple extra walls - and besides, maybe it'd be a nice way to make up for the fact that instead of moving in our new home in November which was what they originally said that we're (the latest guess anyway) instead moving in March/April. But they won't budge.

And to make it even more frustrating they told us that it's now standard practice for the sales people to ask home buyers if they'd like to have insulation added into the walls.

Today when I popped in they had completely finished drywalling upstairs and were almost done drywalling the main floor ceiling. I didn't spend a lot of time looking around as the trades were there working and I didn't want to get in their way. As soon as I got home I kicked myself because I forgot to check if they had put insulation in the ceiling. I rushed back because I wanted to verify before everything was covered over with drywall. Sure enough, they had finished almost the entire main floor and hadn't put in the insulation which we paid almost $5000 for. I informed the people at the showhome and they assured me it'll be fixed, but I honestly wonder if I hadn't checked if anyone ever would have noticed...

But despite all the issues, it's exciting watching the progress being made. It's really starting to look like a home now.

Only a few hours until the end of everything.

Chris and I are going to have a few wobblies tonight. I'm going to down some expensive Scotch and we're going to ring in the apocalypse by watching Melancholia. I'm fairly confident there'll still be a world tomorrow. Although after what I've gone through the past two weeks I would almost welcome the end. But in the event the Mayan's were right, it's been an honour knowing each and every one of you.
Dec 16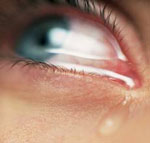 This has been an absolutely brutal week.

Easily the worst week since my Dad died - which ironically enough was a year ago this past Tuesday. Chris and I had planned to go up to Edmonton and spend the day with my mother, go and visit his grave and so on. But minutes before I was supposed to leave for home so we could go to the airport, I had to tell Chris I wasn't going to be able to go.

The weekend before I had done some changes at work and it appeared everything was ok. But it wasn't until Monday that problems started showing up. The company was without email for the entire day as a result. So instead of spending time with my mom on what was surely the worst day of the year for her I was working. While she said she understood, words can't express how upset I was at the situation.

That said, in a way it was good as it kept me busy and my mind distracted. For the previous week I had forced myself not to think about the coming anniversary but by the beginning of the week I couldn't push my feelings away anymore and I wasn't doing good. And although I got things resolved another problem popped up soon after that was related and it took all night to resolve.

Thursday night was our staff Christmas party and that was the absolute last thing I wanted to go to. Instead I went home and went to bed early.

And then on Friday there was another crisis I had to deal with. It was like, fuck, enough already. During the absolute worst of it there was a guy out in the hallway sanding some drywall for a new storage room that had been built. All I could think of was how jealous I was of him having such a simple, carefree job. How he never had to worry about how his actions could potentially ruin the company he worked for. Not having to deal with that ever present stress. Being able to leave work behind when he went home for the day.

Tuesday night I lay in bed with Chris and we had a good cry. I told her that the thing I missed the most about my Dad was simply being able to talk to him. It all seems so unfair. They say that time heals all wounds. That's partially true. In some way things are easier, but in other ways things are even harder.

I love you Dad.
Nov 18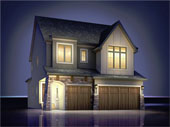 Another month has gone by.

I can't believe soon it will be the end of the year. Assuming we get past the end of the world of course. Hopefully we do because then it's Christmas!

Not much is new, I've been really busy with work. Chris ditched me this weekend to go up to Edmonton. My best bud is having a traditional Chinese celebration for his newest arrival but unfortunately I had to work. I feel bad not being there but I know between Chris and my Mom that I was well represented.

Chris and I were just talking a few nights ago that we want to make more of an effort to spend time with friends and family next year. Not only because it's a good thing to do, but also with moving into our new house we likely won't have a lot of money and doing smaller more local getaways will be the order of the day. That said we are doing one big trip next year as we've booked a cruise to Bermuda. Why Bermuda? Why not. Actually years ago I was runner up for a tech job that was located there. It was one of those 'what if' moments that you look back upon. So I've always wanted to go there. We'll also get to spend a few days in NYC which will be cool.

As for our money pit, things are moving along. But the past few weeks have also been frustrating. Essentially we have friends and family who have already built telling us 'well we just did this' or 'you should do this' on one side, and on the other side is the new site supervisor who by his own admission is 'an asshole' telling us that no, we can't in fact do that and threatening to have us banned from our house until possession date. After a few run-ins with him, he talked with us for quite awhile and we found out what the rules were. While I understand where he's coming from and while buried amongst all our paperwork is a sheet we signed off on agreeing to those rules I'm pissed off that they were never explained to us from the beginning. When we signed that sheet all the salesperson said to us was that it was a waiver that if we got hurt on the job site it was our own fault which I thought was fair enough.

In any event, when I was in the office a couple days ago I was told it wasn't going to be a problem anymore and someone, somewhere had told him to back off. But I'm now worried that I have an adversarial relationship with the one guy who's responsible for the quality of our build.

For the first time in a long time I got to spend a decent amount of time checking out our place. I lost track of time and ending up spending over two hours there. Framing is basically done, windows are in, roof should be shingled in the next few days, in-floor heating installed and basement floor poured, plumbing and duct runs are going in, and our furnace should be installed next week. Oh and we finally have the electrical lines run and the panel installed! We are scheduled to do our official walk through at the end of the month.

Here's some more pix:
Oct 28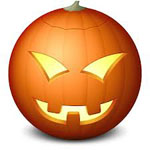 I'm exhausted.

Last night was the final Halloween Party in our current house. It was a lot of fun and while I didn't overdo it, a late night and lack of sleep definitely took it's toll on me today. We've had several Halloween parties in our house over the years and both Chris and I put a lot of time and effort into decorating. So it sucked when we had six people cancel on us. But Michael's friend Roger came over and he made up for everyone else.

It was cool in that for the first time ever a bunch of us hung out downstairs playing arcade games and beer pong. It's ironic that our last party here was the first time we made use of the basement.

I didn't think I was going to be able to enjoy myself as earlier in the day I had spent close to three hours digging out all the snow that had accumulated on the main floor of our new house. I knew that it was supposed to be nice this week and was worried about all the water that'd be everywhere - in some places the snow was a foot deep. I honestly can't remember the last time I worked so hard. Needless to say my back was wrecked. But a few Robaxcet's later and I was feeling good.

Speaking of our house, they've finally started framing! A well placed phone call from a certain father-in-law to the owner of Calbridge and suddenly our place was a beehive of activity. Thanks Jim!

As you can see from the pictures things are progressing nicely - although we still don't have any electrical. It's been very cool watching everything being built. We've been going every couple days to check on things and take pictures. I'm really hoping they can get the roof up this week before we get the next big dump of snow. I think I'll be able to relax somewhat when that part is done.

Other than my snow shoveling I haven't exercised for a week and I feel like crap. Between the lousy weather and being extremely busy and stressed out at work I haven't had the motivation. But I need to get back at it as I know it'll help me deal with the year end bla's. It was pretty sad that I went and tried on a costume I had from a couple years ago and it no longer fit. Sigh.

That's it for now. Time to watch a scary movie methinks...
Oct 6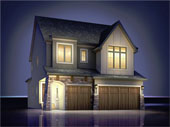 I was hoping I had positive news about our house, but it's not to be.

After having been backfilled, our house sat there for two months without any work having been done on it. When we saw three different houses being framed that had been started after ours we lost it and went in to bitch at the builder.

I said that it was bullshit that all these other houses were being worked on while ours sat idle and we were also promised a meeting with the new site supervisor which months later hadn't happened - only to be told that wasn't supposed to happen until the framing was done. For one, that's not what we were originally told, and two, I needed to discuss some things that needed to be figured out before the framing was done. So they arranged for us to meet him the next day.

A long story short, the previous supervisor had verbally assured us a number of concerns would be addressed and now we were told because it wasn't documented that they couldn't do anything about it. I told them it wasn't our responsibility to do their job for them! In the end the new guy relented and said he'd see what he could do. We were also told the reason for the delay is that they were waiting on the city to finish installing the electrical line to our house. Months after having signed off on everything we were told we were above our electrical capacity and they needed to install a 200 Amp line which was a big deal and we had to pay additional thousands to do so. Of course we couldn't change things because we had already signed off on them. Nice that they figured this out after it was to late. Nice that they bothered communicating to us the reason for the delay. Good thing we hadn't sold our house because our estimated date of possession had now moved from November to February!

Strangely enough, the day after we yelled at the people in the office, we showed up to find people had starting framing. We had been told that they had fired a bunch of framers for doing substandard work (presumably the people that did Michael and Lisa's house as well as our neighbor's) and they had hired new crews. Ok, well assuming they weren't feeding us a line of BS, it was at least reassuring that we were getting quality people.

But not so fast! Because after that first day of framing our house once again sat untouched for over two weeks - meanwhile all the other houses that were started after ours were basically done and new ones had been started. So last night we get an email from the builder saying the people who started on our house did a horrible job and were let go. So they were now getting yet someone else in to do the work. You can see how my confidence is through the roof now right? Even worse, I noticed that the city had signed off on our foundation inspection - even though one of the two main footings hadn't been poured! I'm not sure what's worse, the city passing the foundation or the builder forgetting to pour it.

Then we talked to our neighbor who had just moved in and he told us the new site supervisor was 'an asshole' and then listed off a number of problems with their home that they were pissed off about (they didn't even get a walkthrough after the framing was done). I also noticed the shitty work done with the electrical in their garage. It looked like a joke.

The truly scary thing is that our builder is supposed to be one of the elite. The best of the best. Considering the sheer number of issues and complaints from others in that development I would really hate to see a builder with a bad reputation. Obviously some things are out of their control, but the complete lack of communication has been extremely frustrating. One of our neighbors summed it up nicely by stating that you get treated better buying a $20,000 car than you do when building a million dollar house.
Sep 16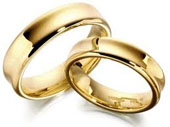 I know it's been a long time since I've updated the news.

I've been waiting for framing to start on the house so I could post pictures....and I'm still waiting. The foundation was done two and half months ago and nothing has happened since then. All the lumber to start framing has been sitting there for going on three weeks now.

While we're not in any real hurry - other than I don't want them still working on it in the middle of winter - it'd be nice to see some progress. We nicely asked the builder what the holdup was and were told that they fired a bunch of their framers because they were doing subpar work. If that's true then I'm glad they didn't end up working on our house. But this delay has likely moved our possession date into early next year. Someone whose house is actually done is Michael and Lisa. We were over there last weekend for dinner to check it out. Their house is beautiful and I think suits them perfectly.

Speaking of Michael and Lisa, those crazy kids went and got married this weekend.

The ceremony was very nice and I figured everyone would be in tears, but the minister kept things lively and had everyone laughing. At our wedding, it seemed to last forever whereas this one seemed to go by really fast. Obviously your perspective varies greatly depending on if you're the one up there or not. The reception was at a golf course way in the south and at first I thought it was an odd choice but after being there I understood why they held it there - the scenery was spectacular.

Chris and I had a great time. Wedding speeches are usually boring, but these ones were really good. We all laughed when Michael perfectly described his very extended family as a pack of gypsies. The food was also really good as was the music. As usual I ended up overdoing it and felt rather crappy the next day. But worst of all, I lost my shoes! How does one do that? I'll never learn.

Anyways, a big congratulations to them!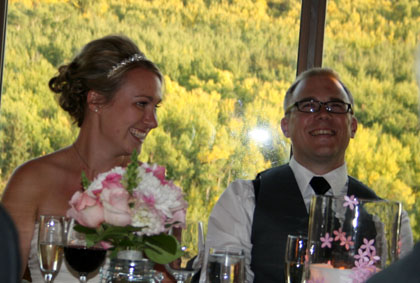 Mr. & Mrs. Smith
I went back to work last week after having been off for a couple weeks. While it was a nice break I wouldn't describe it as being a holiday. We spent a lot of time 'packing and purging' as Chris calls it. We want to try and get as much done now so that we're not in a panic later when we go to list our house. At this point we intend to do that when the new house is at the drywall stage. We figure that will work out best timing wise as we really don't want to have to move twice and temporarily live somewhere else.
Health wise, I went for a routine checkup with my heart doctor. It was all good and I was in rhythm. My blood tests all came back fine as well. Although he wants to send me for a couple more. I'm not sure what that's all about. Other than that I'll continue taking my medication and see him after a year and get another Echocardiogram to see how my ticker is doing.
Aug 10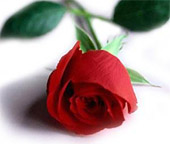 Time for another update...

As usual things have been hectic despite it supposedly being the lazy days of summer. That said I have enjoyed the weather. It's been a long time since we've had the sort of summer I remember having when I was a kid. Despite all the predictable Global Warming fear mongers coming out of the woodwork, this time of year is actually supposed to be hot.

Traffic going to work has also been a nice relief from the norm. I'm on holidays in a few weeks so I plan on taking advantage of this last month of summer. I have a few projects planned that I'll detail later in the tech section, but one of things I plan on doing is fixing up one of my pinball machines.

I'm a bit sad that two weeks from today we would have been in London or Paris hanging out before our wondrous two week cruise across the Atlantic. Sigh. But someone had to go and buy a house on a whim so we had to scrap that. We finally finished the last of our appointments! I had changed my mind on the tile we were going to be putting in and so we had to go and pick out something else. At least three times we thought we had everything figured out but then the consultant would say something along the lines of 'oh, that's not going to work because...' and we'd have to start over again. It's amazing how hard it is to pick a frickin grout colour!

After having sit dormant for over two weeks it looks like they're about to start framing. We went by earlier in the week and there was a city inspection report posted and they had signed off on the foundation. A couple days after that swung by and they had back filled everything. So I'm hoping we're going to see walls going up soon.

Chris and I have been very stressed the past few days. We're burying Chris' grandmother tomorrow and Chris is naturally upset about it. You can tell her all the right things but at the end of the day despite your best intentions to console her they're just words. As always happens during this type of occasion, family members that you don't get to see as much of as you'd like come in from out of town. Hopefully that will bring some comfort to her. Tomorrow will also be hard on me as it'll bring back memories of burying my Dad just a few months ago.

As for me I did something which was quite juvenile but in a worst case scenario has the potential of spinning out of control. I've been literally sick to my stomach the past couple days thinking of 'what ifs'. But taking a page from Chris' power of positive thinking, to use her words 'I'm not going to give it any energy'. Hopefully things will work out and I'll be able to chalk it up to a matter of thinking before doing something.
Jul 16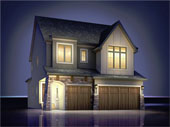 Another month since I've updated the news.

I don't know why, but it seems I had way more free time in past years than I do now. Obviously we've been busy with most of our time spent going to various appointments and picking out what we're going to put in our new house.

Never having done this before it's been interesting to say the least. We're now done selecting everything and just have a few things left to sign off on. In terms of budget we've so far managed to pay everything off without going into debt. That said, the last few appointments are likely to be quite expensive.

Some things we've decided to not get right now and instead get early next year when we have more money. We're spending an obscene amount on this place so I'm not going to compromise on anything. I've spent countless hours agonizing over the smallest details....there's been a number nights where I couldn't sleep as all I could think of were tile selections, faucet finishes and so on. I know in the grand scheme of life such things are trivial, but when you're in the thick of building a house it's all you can think about.

So far Chris and I have managed to not get divorced during this process. We've compromised in some areas, she's put her foot down a few times, and so have I. I'm actually surprised at how well our selections have gone. That said, we did have some help. Karen come down from Edmonton on our last day of appointments and we utilized her experience in interior decorating to assist us. Lisa also came with us when we picked our lights and was a big help. Thanks to both of them so much!

One thing that struck me is the number of times we heard the the people we dealt with say how nice it was to deal with clients that knew what they wanted. I just don't understand that. You're spending the most you'll ever spend in your life and you show up not having a clue what you like? In almost every case I had done a bunch of research and discussed things with Chris days in advance...

We've been going out to what we jokingly refer to as 'our hole' almost every second day to watch the progress. Never having built before I love seeing how things are done at each stage. Here are some pix:

It hasn't been completely smooth however. We've cursed our builder several times (and they've just started construction). I think the biggest issue has been a lack of communication. While I realize the complexity builders face in managing everything, working with the trades, dealing with the city, accommodating fickle clients, coordinating things and so on I feel they could have done a much better job in explaining the process.

Here's some advice to anyone else thinking of building - make sure you detail absolutely everything you want and make sure it's all included prior to signing on the dotted line. Keep pestering them until it's included. Don't assume you can add something or change something later on - you can't. Even if you had previously discussed it with them, if it's not included in the paper work you're out of luck. There's a number of things we'll have to change after we take possession for that very reason.

Get clarification on everything. I had asked for a tile shower and weeks later when we received the updated blueprints were shocked to discover they had walled over our open shower leaving just a single opening. To them, that is what a tiled shower is. To me, I expected the shower they had in the showroom just with tile walls. Thankfully they did change it. I had asked for a door at the bottom of the stairs to the basement. No problem they said. What I didn't realize was that by code that meant they had to build a landing. Now there won't be enough room to have a door into what will be the exercise room. So we'll have to tear down the landing when we get the basement done.

Question everything on the blueprint and pour over it in great detail. We had expected a cabinet in the powder room just like what was in the showhome only to find out we were getting a pedestal sink instead. When we protested we were told 'well that's what's on the blueprint'. I had sketched what I wanted the end wall in the great room to look like and had detailed drawers on the floor between the fireplace and the side wall. While I'm sure I had said they were drawers, for whatever reason they thought that they were boxes. So we're now getting wood boxes and will have to change them after we move in.

I don't want to paint too negative of a picture as several of the people we've dealt with at Calbridge have been great and I know when all is said and done we'll absolutely love the end result. The past few months have been a whirlwind of activity and excitement and I know the next several months will be the same.
Jun 12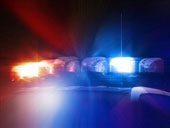 Well I've got good news and bad news.

The good news is I'm not going to jail. The bad news is I have to pay a $172 fine.

A couple weeks ago I was coming home from work. I was in a shitty mood after having to deal with a crappy commute full of idiot drivers - being on my ass, cutting me off etc. So I'm on the stretch of road that has two schools and this crappy little Honda in front of me is doing 20. My first thought was ok whatever, it's a school zone. But then I thought, no it isn't. School is done for the year.

I wasn't going to stay behind him the entire way home so I checked for oncoming traffic and then pulled out and passed him at high speed to show my displeasure. Well sure as shit there's a cop van sitting there and the policeman is outside the vehicle as I blow past. I checked and he didn't hit the lights and follow me so I figured I was ok. The next night I'm in Edmonton and Chris calls me to tell me the police came to the door looking for me. Apparently the guy I passed caught my license plate, stopped when he saw the cop, and filed a complaint - with the cop being a witness.

So after a week or so of stressing out I talked to them and they came by the house to chat. They asked if I was the person driving and I said I was and then told them everything from my perspective. That I have a clean driving record, without even so much as a traffic ticket (that's true) and such behavior wasn't characteristic of me. I only passed because I thought school was done for the year - not having kids ourselves and the fact that Hailey graduated almost a month ago. The one constable said that he and his partner talked before meeting me and if I was going to deny it or be a jerk then they would have charged me with careless driving. Which is a serious charge - in the worst case involving jail time. At the least I'd have to hire a lawyer and appear in court hoping for leniency.

But because I was honest they just gave me a fine for passing in a school zone and thankfully it doesn't involve any demerits. The point of all this? It doesn't matter what other people do, because the moment you act in kind you're the one that gets nailed (I'll leave aside the monumental unfairness of it all). And honesty really is the best policy.

Outside of my brush with the law we've been busy doing house stuff. We've finished our first round of appointments and have the major things picked out and paid for - kitchen, plumbing, fireplace, appliances, furnace/AC. It hasn't been as stressful a process as I anticipated in terms of picking what we wanted. I had a strong idea of everything I wanted and while I compromised with Chris on a few items, for the most part we liked the same things.

Hopefully they'll break ground in the next couple weeks and we'll be one step closer to moving into our new home!
May 27
Busy, busy, busy.

I've had a four day long weekend and this is the first time I've had any time to relax.

On Thursday it was Hailey's graduation and we went and endured almost three hours of ceremony. It wasn't actually that bad considering the number of graduates from her school. I must admit that I felt the same excitement and pride when I saw her enter the building dressed in her gown as I did when Lindsay graduated.

After the formalities the girls went and had their pictures taken and then were off to the dinner. The dinner itself was fairly good although we were all grumbling that it was an alcohol free event. When the dinner was finished there were the obligatory speeches and then the dance. I haven't directly told her as I would have gotten to emotional, but I was touched beyond words that she asked me to dance with her for the father/daughter dance. After a few songs the girls piled into the party bus and were off to the after-grad. Congratulations Hailey. We love you.

Here's some pictures of the big day:

The next day almost everyone in the family came over for a BBQ to celebrate. By everyone, I mean almost everyone. At one point I counted and we had 30 people crammed into our kitchen and living room. Because the weather was a little crappy everyone mostly stayed inside. I've never seen that many people in our place before. Good thing we're getting a bigger house.

And then on the Saturday we went out to Canmore to help celebrate George's parents 60th wedding anniversary. It was nice meeting some of the people from that side of the family. We got to eat a delicious dinner and even tastier desert while looking out upon an amazing view of the Three Sisters mountains. I'm so glad we got invited out there as we had a great time.

Which brings us to today. We went out to the Showhome as we had some paperwork to sign and also went and looked at our plot of land. The house on the one side is mostly built now and on the other side they've dug it out to create the basement. Which means our place is currently a big mound of dirt. The good thing is when our house is done our neighbors will have already been finished so we won't have to deal with construction when we move in. We also met Michael and Lisa and toured their house which is now at the stage where it's ready to be drywalled.

The previous weekend we ran up to Edmonton for a visit. We hung out at Deb's place for an afternoon which was cool as it's been quite awhile since I was there last. We also had a fun night at Jim & Karen's where much wine was consumed. And we spent a great day spending some quality time with my Mom.

All in all a hectic but extremely enjoyable few weeks.
May 3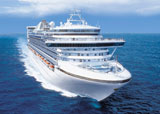 Let's see what's new?

Oh ya, we bought a house :)

For the past couple months Chris and I have been mulling our future. Should we renovate or build? Money wise the smart thing would be to renovate, but then there's the pain in the ass factor of going through that. And at the end of the day I still wouldn't have the two things I really want - 9' ceilings in the basement and a walk-out. And as a bonus we'd have a ridge lot which is also something I've always wanted.

Michael & Lisa bought a house around the same time in Evansridge and took us out to look at the show homes there. We saw one show home that we really, really liked and that put the bug in us to build. What sealed the deal was when we talked to a realtor and told us that we already had the nicest house in Coventry and any money we spent on renos would be wasted. Everything all came together over the course of a few days and it was literally down to the wire to get an approval from the bank before we had to leave for our vacation. But in the end it all worked out.

The model details of our house can be found here. Our elevation is different (and I think better looking) however and we've also extended the great room.

This is the most money I'll ever spend in my life, but strangely I didn't get that sinking feeling I usually get after committing to a large purchase. This is also risky as I know rates will be rising, but I plan on paying the mortgage down as much as possible.

Unfortunately, with us scrambling to come up with as much of a down payment as possible we've had to cancel our summer trip to Europe. But we knew going in that we'd have to cut back on our exotic vacations for a while. Speaking of vacations....we just got back from a fabulous time in the Caribbean.

Details can be found here.
Mar 16
The past few weeks have been pretty shitty.

The first weekend of the month was spent at the hospital. Chris' Grandma was admitted as she was sick with suspected pneumonia. Given her age when I heard that I wondered if this was 'it'. However she'd been sick with pneumonia so many times before and always pulled through. She was an incredibly strong woman.

At first we were told she was improving but then not long after we were told to gather the family as she had taken a turn for the worse. So I spent the weekend with Chris and everyone else watching her die. It was really hard for me as it naturally brought me back to the night my Dad lay dying, only a few months ago. I had expected her to go the first night, but she was still fighting the next day. Like I said, an incredibly strong woman...she passed away late Sunday night. I had gone home for the night as I just couldn't be there for the end. Chris told me that when she went it happened incredibly fast. There was barely enough time to grab the rest of the family who were outside the room. Gram Gram's was an amazing person and she'll be incredibly missed by all.

Chris and I have experienced so much death in our lives - it gets to a point and it's like 'enough already!'.

Unfortunately, the time that Chris has needed me the most and I've been sick. I'm guessing I picked something up while at the hospital, but who knows. What I do know is I've been really ill for the past 2 weeks. One moment I'm freezing, the next I'm sweating. I ache all over, my skin hurts, my heart is out of rhythm and I'm dizzy. I would have guessed I had the flu but for several days I was in excruciating pain on my left side. The pain was so bad I felt like throwing up. Finally it got to the point that Chris convinced me to go to the doctor.

But as is the norm, all family doctors do is refer you to other people and schedule a battery of tests. A few days ago I had X-rays and today I had bloodwork done. That was an adventure in itself. They had just finished taking the last vial of blood and suddenly I got light headed. The nurse said to put my head back but that just made it worse and I then realized I was going to puke. So she grabbed a garbage can and Chris held onto me as tears and snot ran down my face and I dry heaved. After a few minutes of this I started to feel normal again. It was a good thing I had fasted and not ate for 12 hours otherwise I would have filled the garbage can.

So ya, I'm quite the mess right now :)

In addition to Chris losing her Grandma, the timing has also been absolutely horrible work-wise as we're in the midst of moving half the office to a new building. And I feel guilty I haven't been able to contribute more. Throughout all of this I've at least made the attempt to go to work and tough it out as long as possible and then work from home. But today I said screw it. I really needed a complete day to try and recuperate.

In any event, I have an appointment with the doctor in a few days and hopefully I'll find out what the hell is wrong with me.
Feb 27
The bad thing about not updating the news for almost a month is that you forget what the heck has happened recently...

A few weeks ago Chris went up to Edmonton to help my Mom get some stuff out of the house. I'll probably be heading up there to visit and do some work in a few weeks. Mom's been having issues with her eyesight so she went to the doctor and found out she has to have surgery to remove some cataracts. So that sucks, but the end result should make things much better for her. I was surprised to find out that the surgery itself is really quick as is the recovery time. I really need to get my eyes tested. The last time I did the eye test things were blurry as hell. Sigh.

Although we're all excited about our upcoming Caribbean trip, we thought we'd do a mini-vacation closer to home and went to Banff this past week. My Mom has asked us if we want to take over her timeshare there and so we thought we'd hang out and get a feel for the place. Chris and I spent a few days by ourselves which was really nice. Then Tracy and the kids went out to hang with her for a few days while I came back to work. And then we finished our Banff vacation with Kim and Hailey who came out.

For me the highlight was spending time at the hot springs. I love the contrast between the cold of winter with the warmth of the water. Even nicer is having the snow softly falling on you as you relax and take in the beautiful scenery. We also took in a movie at the theatre downtown. I've always wanted to go there and was surprised to find it was relatively modern inside. It was kind of a cross between an art house theatre and a Cineplex actually. Sadly we forgot to bring the camera on this trip, so we only took a few shots with our iPhones. I took a really good one of Hailey with the mountains in the background.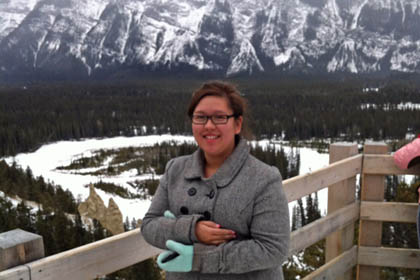 Hailey Conquers the Rockies
It was a fun trip and a nice break from things. Chris and I will need to look into some more things regarding the timeshare - specifically what affiliations they have at other resorts - but there's a good possibility we'll end up owners thanks to my Mom.
Jan 31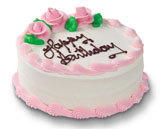 Just a quick update.

Yesterday I met with a sleep specialist to discuss the results from my sleep test. Way back when I was diagnosed with Atrial Fibrillation they were at a loss as to why I had it. One possibility was that I suffered from Sleep Apnea. So they wanted me to get tested to see if it was the cause or not.

After being on a wait list for almost two years (thanks public health care!), I finally got the call to go in and get the equipment. So I went in and found out how to operate the machine which consisted of a heart monitor, breathing monitor, and sound monitor. I went home and that night hooked everything up and tried to go to sleep. It was without a doubt the worst sleep I ever had as I had all this crap taped up to me and had to be careful every time I turned on my side that I didn't yank everything out. The next morning I dropped the machine off at the hospital for them to analyze the data.

Fast forward a month and I'm sitting in the specialists office. He did a quick checkup of me (I was surprised to discover my right eye is pretty crappy) and asked a bunch of questions and made a bunch of notes. He then went over the results and in the end it was determined that I have very mild sleep apnea. Not severe enough to cause my heart issues and not severe enough that they need to do anything about it. I mentioned that I've been losing weight and he figures if I keep doing that I should be pretty much normal after losing a few more pounds. In any case he's going to do a follow up in six months.

So I guess that's good news.

This past weekend was Deb's 40th party. Despite my best intentions I felt moderately crappy the next day - although nothing like Jamie and Tracy were feeling I'm sure. Thankfully there's no more 40th parties for at least a few years. Tracy, then Jay, and now Deb all within a few months. I don't think I could handle any more. It was a fun night. Happy Birthday Deb! Here's some pictures of the night:
Jan 23
Well I'm living the bachelor life as Chris is in Vancouver this week. Yahoo! Party! Nah, I miss her already. I'll probably just geek out while she's gone.

With all the stress of the past two months, living on the road, eating out all the time etc. I ended up gaining almost 30 pounds. Chris has also been wanting to get back on Jenny again but she's found it hard to do so while I continued eating normally. So we talked it over and I agreed to give Weight Watchers (WW) a shot.

The idea is that I still get to eat something other than processed food and she gets the added support of us doing this as a couple. With our cruise coming up in April we both need to get back to some semblance of healthiness. So that's our short term goal, to lose as much weight as possible before then. I've been on it for a few weeks and I've lost about half of what I had previously gained. I'm not sure if it's getting back to a normal life again, exercising again, or eating better - probably a combination of everything.

We both bought a WW app for our phones and it's been really handy at keeping track of everything. Whenever we have a meal we run the app and punch in what we ate to keep track of our points. A few things I've learned so far are that carbs are a lot of points, exercising isn't as important as reducing what you eat, ground turkey is actually a pretty tasty substitute for ground beef, and eating at restaurants will pretty much use up your daily allotment of points in one meal. One other thing I've done which has really helped is to basically cut out alcohol.

That said, I pretty much said screw it this past weekend as we went up to Edmonton for Jay's 40th birthday party. My best bud had turned the big 4-0 so I just had to live it up with him. It was a fun night. Maybe to much fun as I felt somewhat crappy the next day.

Well I'm off to go eat some carrots.
Jan 8
Finally, the worst year of my life is over.

There's two ways you can go when faced with such a tragedy. You can become withdrawn and self destructive or you can move forward with a new sense of purpose. For most of my life I would have taken the former route. And while I've still had my moments, I've chosen to go in a positive direction. I'm not sure why. Either I'm hugely naive or with age I've just become more accepting of things I can't control. Ultimately, I need to take care of myself as the thought of Chris and my Mom losing me is unimaginable...

So in that mindset I enter a new year with a clarity I haven't experienced before.

Christmas was obviously not very festive. I can't even really remember a lot of that week. I know I woke up to a dreary day which I found appropriate considering the sadness I felt. At some point we went to my Mom's and half heartedly exchanged gifts. Days before my Mom had asked what I wanted and I jokingly said 'a pony'. So sure enough she got me a stuffed pony. It added a nice bit of levity. Later we went over to Jay's parents place who were kind enough to invite us to their family get together. As my Mom said it gave her a chance to forget about things for awhile. And that was our Christmas.

New Years was also pretty subdued. It started off with a bunch of us going to go see the movie New Years Eve. It's one of those films with multiple intersecting storylines. But one of the stories was about a father's last day dying of cancer. I find myself reminded of my Dad's passing by the most mundane daily things. Things that I previously wouldn't have given a second thought to. But this was unbelievable and much too soon. I tried to tough it out and get through it, but eventually it got the the point where I was going to break down in the theatre and I bolted out of there. So while everyone else finished watching I drowned my sorrows at a bar across the street.

We then ended up at a Greek Restaurant which was to celebrate Kim's birthday. The food was awesome and we all agreed we want to go back. From there we went back to Kim & Hailey's to ring in the New Year. We watched the ball drop, did the countdown, kiss kiss, and not long after came home and went to bed. Not the craziest way to welcome 2012. Oh well, at least I wasn't hung over the next day.

This weekend was really good. For the first time in a long time I was able to actually relax and just enjoy myself. Today Kim and Chuck joined us at an Indian Restaurant to learn how to cook Indian food. Tracy was supposed to be there as well, but unfortunately had to cancel at the last minute. We watched while the owner demonstrated how to make a variety of popular dishes and the history behind them. When that was over everyone got to take a tour of the kitchen and then eat a buffet. As I love Indian food I left very satisfied and full. It was a fun experience.