---
Dec 17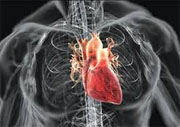 Can't believe it's almost Christmas.

I'm also looking forward to the days getting longer. This time of year really messes with me, the cold, the darkness. This year wasn't as bad as last year, maybe because I've had a lot on my mind.

Three weeks ago I went to the hospital to have a cardioversion done. That's where they 'zap' your heart, similar to what you see in movies and TV shows. They tried twice at successively higher voltages but it didn't work. I remained out of rhythm. For my troubles I had the outlines of the pads - one on my chest, one on my back - burned into my skin. And it itched like nothing I've ever experienced before. The first night I didn't get any sleep but thankfully it was tolerable by the second night. My first reaction was to say screw it and just not bother trying anymore. I'd stay out of rhythm and just be on blood thinners the rest of my life and just deal with always feeling fatigued and crappy.

But I decided I'd give it one more go. So I upped the dosage of my Amiodarone which I had been taking for months with no effect until I was swimming in the stuff. I think I took 50 pills in the span of a few days. Years ago that's what I did the first time I got back into rhythm. I met with my heart doctor and he agree that with the boosted levels that I should give it a second try. So yesterday, Chris and I left at 5:30am to go to the hospital for round two. And although it took two tries this time it worked.

Before - Atrial Fibrillation

After - Sinus Rhythm
These are EKG's I had before and after. Although they look similar the second one has a consistent pattern and before each beat (the spike) it rises slightly - a so called P-wave. The first one has no consistent pattern and the P-wave is missing before each beat. So now the trick is to stay this way. Because I went roughly two years being in Atrial Fibrillation the stats aren't great. Basically 50% of patients revert back within a year. But I'm being positive and will try and beat those odds. At least now I know it is possible to go back to the way I was before, I really had my doubts.
Overall this is the best Christmas present one could ask for...
Nov 16
Last day in paradise...

One of the benefits of getting older and therefore getting up early is managing to get to the pool before everyone else and grab the only free Cabana with a working fan. Not sure if it was the same last year or not, but unlike the other Cabanas on the resort, the four by one of the ocean side pools don't have to be reserved and are first come first served. The newbies don't realize that of course. Thankfully we found out on one of our first days so we've spent the week in pretty comfy digs.

It's funny (or sad depending on ones perspective) how it's obvious we're getting older. In addition to being up at the crack of dawn, there was a definite lack of drunkenness this time. We had a nice buzz going on most days, but things never went beyond that. One night the four of us were walking back to our rooms and Chris & Kim were having a good 'ol time laughing and stumbling along - Hailey & I looked at each other and noted that it was bizarre that we were the responsible ones...Besides that we found ourselves chatting with older people more often than not and found the younger crowd to be somewhat annoying (although nice eye candy).

We had a great time but after Eight days I'm looking forward to being home. I'm starting to hit my people annoyance limit. Case in point, the guy set up next to me is apparently working as people keep calling him to book tours or something. So instead of just listening to the soothing sound of the ocean waves I get to listen to him yammer on constantly. Thankfully the pool bar will be open soon :)

We'd run into people over the years that would say something along the lines of 'Oh, it's our fifth time here' and we always wondered why someone would want to keep going back to the same place over and over again. After having been here twice now I kind of get it. While you miss the fun of that initial discovery phase there's something nice about the familiarity of everything. It's comforting and allows for more time to just enjoy being here.

This was our fourth all inclusive experience, and while both Chris & I like cruising the most, we may look at going to a resort every year in addition to sailing the seas. The only real downside other than the cost, is that most of the places I'd want to go to are a pain to get to. We'd like to go to the Sandals in Grenada for example but first we'd have to fly to Toronto and then to either Dallas or Miami before finally flying to Grenada. It was somewhat depressing talking to people here that were from the UK and finding that it took them less time to get here than us.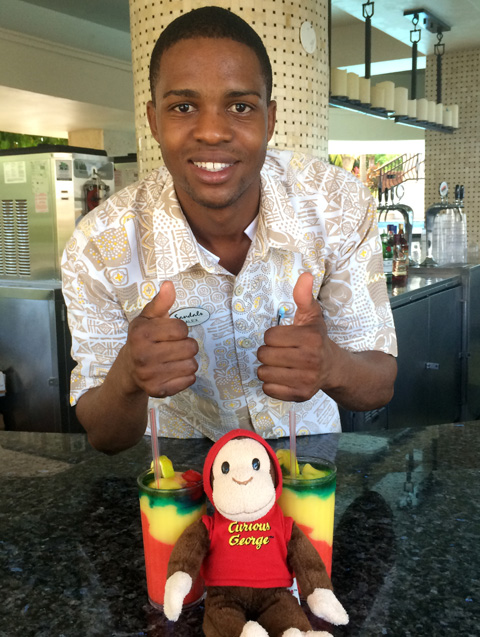 George Loves Bob Marley's
We didn't actually do a lot other than hang out at the pool, but we did squeeze in a snorkeling trip. This one took us quite a ways into the ocean with the biggest waves I've ever snorkeled in, but we were over a shipwreck which was really neat to check out. There was also the usual coral to see but that didn't impress us as much as some of the other reefs we've seen. We also has a couples massage with the difference this time being that it was outside on the dock. So you got to listen to the waves while relaxing and after drink champagne while you slowly came out of your massage high.
Sadly the main pool was closed for renovations. After the initial annoyance wore off we just shrugged and went with the flow. In a way it was good as it just meant we spent more time on the ocean side of the resort. Something that we didn't do a lot of last time. The food was always good and sometimes great - however the breakfast buffet was starting to get old. Chris made sure to get her daily dose of Jerk Chicken and I got my Lobster so we were in heaven. Our Butlers were both good but we really liked Anton, he was fun to hang with and get to know. We went to the Butlers party and competed in a fun event and got third place - but only because Anton was the host. The weather was awesome, it only rained on the first day we were all together but we had a blast hanging in the pool during the downpour. Other than that it was always hot and humid.

All in all it was a great break from the worries of the world and it was even more fun that we got to spend it with Kim & Hailey.

Ya mon!
Nov 2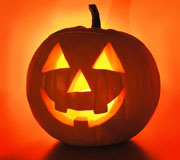 Another year, another Halloween party.

I didn't want one this year as although the last one was an absolute blast it was also a lot of work setting everything up and I've been feeling pretty crappy lately. But as usual Chris fluttered her eyes at me and I gave in.

And of course I'm glad I did as we had another great time. We both dressed up as clowns although she went and had her make up professionally done while I just half assed it. I was going to get a picture of us together, but for whatever reason it never happened and we're both kicking ourselves because of it. We had another great turnout and even though some of our friends couldn't make it we had a number of new people show up which was cool.

We toned down the decorations outside as Chris was worried we'd scare away the little kids and she really wanted them to come. So we hung in the garage with the one door open and gave out candy as the kids came up. I think we had just over 60 which was a huge difference from last year when we maybe had 5. It's crazy how much the neighborhood has grown since we moved in. A big thanks to everyone that helped us celebrate!

With winter approaching here now I've been fretting that we decided to hold off on getting the basement done until next year. I haven't been looking forward to hibernating in an unfinished space once again and I'm starting to sound like a broken records for the number of times I've talked about finishing the man cave only to have it delayed. Still, I wanted to get something done so I decided to finish the media room. This is the corner of the basement where I have the equipment rack and until recently all my various movies and music discs piled up on the floor.

After some searching, I came across some cabinets from Ikea that I liked and that would work with all the various form factors - key factor being something that would fit all my Laserdiscs which are rather large. So Chris & I ran down there one weekend and jammed the SUV full of Swedish furniture. Now that I had the hardware the next step was to finish the drywall mudding in the room and then paint. I called around to a bunch of drywall contractors but they were all booked well into next year. Part of me wanted to give up, but part of me was determined to get it done even if I had to do it all myself. Which is what I did.

Mudding drywall looked pretty easy on YouTube even though all my friends told me not to do it. In the end it wasn't as bad as I thought, but it took a long time, was very tiring and very messy - and I won't be doing it again. Having finished the drywall I found a bold paint colour I liked and bought a pan and some rollers. I've never really painted before, at least nothing of that size so it was a bit intimidating. But no guts no glory right? Three coats later and I was satisfied with the end result.

With that done it was time to put up all the shelves and cabinets. Thankfully I'm rather good at assembling furniture so that wasn't a big deal. Once I figured out how one of the cabinets was put together it was easy to bang out the rest of them. Hanging them on the wall and making sure everything was level took awhile but there were no major issues.

Here then is my newly finished media room:

Although it took a lot of time and effort I'm extremely proud of what I accomplished. Every once in awhile I surprise myself with what I can do when I'm sufficiently motivated. I'll eventually add a couple more of the smaller stacking cabinets on the right hand side but for now I'm just going to enjoy not tripping over all my movies on the floor.

Next up is our trip to Jamaica for some fun in the sun. It can't come fast enough for both of us. We're really looking forward to getting away for awhile. It's been a stressful time and we need a break. When I get back I'll be undergoing a procedure to get my heart back in rhythm and while the doctors assure me it's routine I'm still nervous as hell. Hopefully this isn't my last news update :)
Sep 14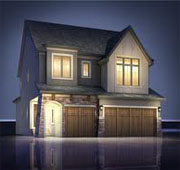 What a crazy week.

Winter came early and for the first four days of the week it was like we had somehow time warped past Fall. We've had dumps of snow out of season before, but usually it would melt the next day. This time was different. Off went the air conditioning and on went the fireplace. I even got stuck at home the one day as I still have my summer tires on and the ground was snow covered making it impossible to go to work. But now as I type this, it's a gorgeous Summer day.

Our hibernation instincts had kicked in however and Chris and I spent Friday doing all kinds of running around in the south part of the city. There's been a number of things we've been putting off just because we don't like travelling to that end of the city if we can help it. But we decided to bite the bullet and get it all done. So we returned the stone samples we've had for the past 16 months, picked up some hardware for the main bathroom, took in some of the art we bought on our last cruise to get re-framed, and exchanged some of the slat wall hooks we had from our old house for ones that are compatible with the new slat wall we had installed in our garage.

Yes, our garage is finally done!

Although there were a few missteps along the way, in the end we're extremely happy with how it turned out. We went from having a gross, dirty, unfinished area crammed full of crap to a sharp looking space with lots of storage and everything neatly organized. Chris is happy now that she doesn't have to step around piles of boxes and bins on the floor and I'm happy that I have a work area once again where I can tinker with my old computers and arcade games. And because it's now heated, I can do that throughout the year.

Here's some pictures our latest reno:

Of course we had to have a party to celebrate and last night friends and family came over and we tied one on until early in the morning. My cousin Dori and her family showed up which was a pleasant surprise. Janice and Blaine also came by and brought their newest addition. The neighbors across the street also brought their little boy. And of course Jamie and Kim brought Olivia. So we all got a kick out of watching the kids be kids. Chris dubbed it the 'garage of cuteness'. A big thanks to everyone who came!

That's it for now, I'm going outside to enjoy the return of the sun.
Aug 2
As usual I've had lots going on which is why I haven't updated the news in awhile. Damn my fast paced busy lifestyle!

That said, I'm trying to remember anything cool that happened last month to talk about but I'm coming up blank. I think it was just a matter of Chris and I having lots on the go but nothing special.

This month however is a different matter.

While work on the garage is ongoing and we're hoping it'll be done in the next couple weeks, our landscaping is finally done (at least in the front). We had planned on getting this done earlier in the year but wasn't sure who to call. I did some research on local landscapers but none really stood out to me. Then a few months ago there was a company in the neighborhood - Super Sod - who was doing a job and the whole block pretty much pounced on them to get their yards done as well. So we went with them and hoped for the best. We talked to our neighbors on both sides to discuss our 'vision' and together we came up with something we all liked.

As mentioned previously, on the one side of the house we put in rundlestone and limestone rocks and some shrubs. On the other side we had concrete steps going down the middle of the houses poured with more rock on the sides of the steps. We then had them build a fence in the back yard to match the existing city fence. Finally we had them put grass in the front and put decorative blocks around the trees with some more shrubs. We're really happy with the work they did.

And although they were installed by the company who's doing our garage, I still consider it as part of the landscaping work - we finally, finally got house numbers! That was a bit of a gong show as naturally I found them online, and it took approximately two months to make and be shipped. And in the end Canada Post lost them. So after much annoyance and gnashing of teeth I got that straightened out and they finally showed up. We think they look super sharp and even better they automatically light up when it gets dark.

Here's some pictures of all the improvements:

This month I'll be busy again especially with work and I'll be travelling to Regina, Saskatoon, and Burnaby. While in Saskatchewan I'll also be going to my cousin's wedding. So that will nice seeing everyone again. Then at the end of the month we're once again going to X-Fest. We're really looking forward to that as we had a blast last time and even more of our friends are going this time.

And then sadly, summer will be over :(
Jun 20
Last day of spring!

This is also my last day of freedom as Chris gets back tomorrow. Actually I'm kidding, I missed her by about the second day. That said, the past couple days have been nice just hanging by myself. You need to mix it up occasionally. I had today off and managed to get all kinds of stuff done, as I said on Facebook, it's amazing how productive you are when you don't have to work.

So where is Chris you ask? Her and the Grover girls went on a week's vacation. I couldn't go as my holidays are maxed out between our Japan trip and our upcoming Jamaica trip (yes we're going back in the fall). So hopefully they took a bunch of pictures for me to look at. They went on a short 4 day cruise out of LA with stops at Catalina Island and some place in Mexico. Then they went back and are spending a few days in LA. Today they're actually going to a taping of the game show Let's Make A Deal. Everyone has their fingers crossed she gets picked to compete and wins a cool prize or bunch of money.

In terms of the house, there's been good news and bad news. The bad news is we now have a gaping hole in our living room wall. The builder came and ripped it out to check for mold from all the leaks we've had over the past year. The good news is everything was good. Thankfully by not having the basement done the water was able to go all the way into the basement instead of building up within the walls and ceiling. We also survived this past week's annual monsoon with no issues so I'm hoping this annoyance is finally over. We also ended up getting an air conditioner.

I didn't want a repeat of what happened at our old house when I came home one day to a monster unit just outside my office window. We knew the neighbors were getting one, so we went and talked to them about it. Thankfully we were both on the same page that we'd just get one unit to cool the upstairs. It would have been pretty sad if there ended up being a farm of four units yammering away day and night. I also was able to convince them to spend the money to get the most advanced and quietest unit available with the promise that when we got ours we'd do the same.

Originally I wanted to go with the company that installed our furnace, but they were booking out into September. So I went with Pete the Plumber which is who the neighbor was going through. Because they found out that Chris has MS, they bumped us up to the top of the priority list and we ended up getting it installed only about a week or so after we gave them the go ahead. So for the first time ever, we'll now be able to be comfortable sleeping even during the hottest evenings.

I also forgot to mention in my previous update that we went and got a new BBQ and patio set. I've been wanting one of those wicker sectionals for awhile now as I knew it would work perfectly with the space we have. We also wanted to get some kind of outdoor fire pit and ended up getting one that was also a table. And although there was nothing wrong with our old BBQ, I wanted to get one that ran on gas so I didn't have to worry about running out of propane at the worst possible moment. Last year we didn't spend a whole lot of time on the deck, but now we're out there almost every day.

Next up we're getting the front yard done. We'll have stone along the right side, grass in the front of the house, a little planter area around our tree, and a concrete path going down the left side to the back. This all came about as a landscaping company just happened to be in the neighborhood and everyone pretty much hired them all at the same time - just to get it done and over with. Hopefully these guys do a good job.

We're also days away from getting an official quote to get the garage done. We had a trades day a couple weeks ago and explained our 'vision' to them. Hopefully they can get on it right away and it can be done before Fall. If not, that's ok because it'll also be heated for in the Winter :)

Now bring on Summer!
May 25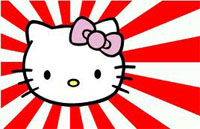 Well we're back!

We had a great time, but it sucks that's it's back to reality. I can't believe how fast time flew by. This is probably the first vacation in awhile where I wasn't ready to come home. A big thank you to both Michael and Jamie for watching after the cats and the house while we were gone!

In regards to the problems we had before we left, apparently they've identified that the issue was that the building paper wasn't carried all the way up the wall and that's what was causing the leak. So that's hopefully been fixed. Although the jury is still out on whether we're ok with the stucco patch job that was done. They are also going to rip out some of the interior walls and check for mold. I'm hoping this gets done right away as now that I'm home I once again seem to be having allergy like symptoms. Next up is we're having a trades day in a couple weeks to hammer out the details of getting the garage finished.

But enough of that. Details of our vacation can be found here.
Mar 23
Another month has gone by and not much is new. Get up, go to work, come home, have dinner, go to bed. Eat, sleep, work, repeat. Eat, sleep, work, repeat (my take on the Fatboy Slim song).

Several weekends ago, in an effort to relieve the monotonous doldrums we found ourselves in, Chris & I decided to do a 'staycation' downtown. We booked a room at the Hotel Le Germain and spent a Friday night there. We've stayed there once before and really liked it and the location is excellent. We hung out on Stephen Ave and had some drinks and appetizers and then went to a fancy dinner in the Calgary Tower. From there we went and caught a play at the Vertigo Theatre. The play was a horror story set in the pioneer days of early Canada. We enjoyed it but were a bit let down that it wasn't as scary as what our waiter who had seen it previously said it was. It was a nice getaway. I can see us doing more of the same in the future.

Last night we went to Wurst, a funky German themed restaurant to celebrate Kim's beating cancer. She thought it was just a few of us going so she was surprised when she showed up and almost 30 of her friends and family were there. I had fun, but as I was the designated driver by the end of the night I was ready to leave. I feel bad I didn't visit with everyone as much as I wanted, but it was so loud in there that it was hard having a conversation without having to yell to be heard.

Regarding the basement, we've got the final drawings done. However, after sending everything to their estimators, the renovation company came back to us with a quote that was 50% higher than what they originally told us we'd be looking at. After pressing them on the ridiculousness of the amount they came back with a lower amount, but still higher than what we wanted to spend. We then got some rough quotes from a couple other places and in the one case it was quite a bit lower, in the other it was basically the same. So now that it's decision time, I'm reluctant to pull the trigger.

This is the time when we plan out what we'll be doing throughout the rest of the year. As much as I'd like to just get this done and over with, there's so many other things vying for our hard earned dollars. We want to get the front yard done, we'd like to get the garage done, want to get air conditioning, planning for our next vacation etc. etc. I'm also worried about interest rates inevitably rising in the near future and the voices inside my head are screaming at me to pay down debt. So I've contacted a local company that specializes in home theatre construction to get a quote on just getting the media room done. If it falls within the range I'm hoping for then I think we'll just go ahead and get that part of the basement done, and defer the rest until next year.

One day everything will be done and we can just relax and enjoy it right? Right?!?!?
Feb 9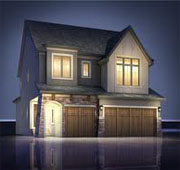 Ho hum...

Another lazy Sunday. Not much going on right now, but earlier Chris & I did a bunch of running around. In preparation for our upcoming trip we need to renew our passports, so we got our photos done at London Drugs. Sadly you can now get your passports for 10 years. Meaning my ugly photo will be on them for a decade now.

Tonight of course is the return of The Walking Dead, so we're looking forward to that. As is typical this time of year, we tend to hibernate and watch a bunch of shows. We've seen some really great series in the past few weeks. We watched Season 2 of Game of Thrones, Season 1 of American Horror Story, Season 3 of The Killing, and most recently Season 1 of Orphan Black.

Despite all the time in front of the TV, we have had some human interaction though. Chris went to a dinner party on Friday (sadly I had to work) and a baby shower yesterday. The weekend before that we went and had breakfast with my cousin and her family and visited for a bit.

In regards to the house, we're coming up on our one year possession date. So we need to go through and make a final list of any issue that's still outstanding. The big one of course, being the continuous leak in the basement. In the year we've been here, it's leaked maybe half a dozen times. We know what the problem is - the builder has admitted it's a design flaw in the model of home and almost everyone has had the same issue. Still that's not overly comforting when you're scrambling to put buckets in place to catch the water. To address this, a few weeks ago they came and ripped up the shingles and tore off a chunk of the stucco to put a fancy water proof membrane down which they also ran up the wall in question. So time will tell if the leak is finally fixed or not.

Of course that's weighed on us as we've been in the process of getting the drawings done up to get the basement finished. We met with the renovation company not long ago for a second round of discussions. Hopefully we'll have what will be the final drawings soon. In addition to planning for the basement, we also got our dream sectional couch for the bonus room. So it's finally done. Here's some pix of all the house stuff:

Not that there's really a whole hell of a lot that you can do about it, but for peace of mind I had a company come in and install some equipment to test for Radon in the basement. Radon being an odorless gas that in high enough levels can end up causing cancer. I was horrified after doing some research to find out that Alberta is ground zero for concentrations of this gas in Canada. So for $200 and change I now have a fancy detector that after a few weeks will spit out a level reading. Fingers crossed we have nothing to worry about. Of course, now that I own it if anyone else wants to have their basement tested just let me know.
Jan 11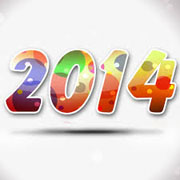 Happy New Year!

Looking back 2013 was an up and down year. It started off horribly with disaster after disaster at work, me going out of rhythm again, my thyroid going off the deep end, and Kim's cancer diagnosis. But there were also great trips to Bermuda and Jamaica and fun times with friends and family.

Christmas was good this year, other than I ended up getting a stupid cold. Still it was good seeing Jay and family and hanging with my Mom plus the weather wasn't an issue - about the only negative was Chris really missed her family. For New Years we just took it easy and went to the neighbors house. That way we didn't have to worry about trying to get a cab which apparently was even more of a shit show than usual.

So now you look ahead and try and figure out what the year will look like. What goals you want to achieve, what vacations you want to go on, things you want to improve upon personally and so on. I guess the biggest thing that'll be happening is we plan on getting the basement done. I know at this point I sound like a broken record, but barring some unforeseen calamity it's going to happen. We've already picked a renovation company and have met with them to determine the blueprints and come up with a 3D representation. I've spent countless days hanging in the basement analyzing every option to death - even going so far as to mark out walls and areas with tape on the floor. Hopefully we'll get the plans finalized in the next few weeks and I can put up pictures on here.

Vacation wise we have our trip to Japan in the spring. We just finished booking our hotel and now it's just a matter of figuring out what we want to do when we're there and waiting for the months to go by until we leave. I'm a bit nervous to be honest. We've been to almost all the great cities of the world - New York, London, Paris, Rome, St. Petersburg etc. and had no difficulties. But in those places the language was English, or at least used recognizable characters. I even got the hang of the Cyrillic language in Russia pretty quick and it kinda made sense. But in Tokyo it's just going to be a bunch of meaningless scribbles.

On the personal improvement front, I've made a bet with a friend to go until May without drinking. Partly for health reasons, partly as a test of will. Although I haven't drank like I used to in years past as I've gotten older my threshold has gotten lower. Plus recently I've found if I have more than a couple drinks I end up with pain on my left side just below my ribs. And it will last for days after. I went to the doctor about it and they were clueless. I even had that area scanned as part of an ultrasound and was told it was fine. And yet it's reproducible like clockwork. Sigh. Modern medicine at it's finest. Things also got a bit out of control last month. It kind of came to a head when I made an ass out of myself at a family function. Without excusing myself, that time of year is really hard for me. Not only am I reminded of my Dad's death, but I'm pissed off at the winter traffic, and the lack of sunlight really messes with my head - all combining to me wanting to numb myself on a regular basis. So we'll see how I do.

On the health front I think my thyroid is back to normal again as I've gained back 20lbs. Although I still have to go back to the doctor to get some test results to confirm. And probably next month I'm going to make an attempt to get back into rhythm. If it doesn't take though I think I'm done with trying. It doesn't help that the medicine to keep me in rhythm makes me feel like shit. So really it's a question of if I want to live feeling like crap, or be out of rhythm and feel relatively good at the risk of stroking out later in life.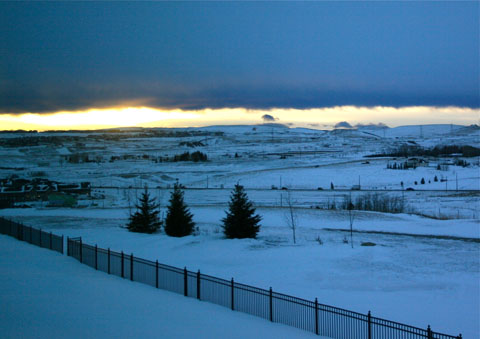 What Polar Vortex?
With the news constantly going on about all the cold weather in the East, I thought I'd post a picture I took of a lovely Chinook Arch we had. Not only to rub it in the faces of those shivering in the cold, but to also show off what lovely views we get on a regular basis...
Anyway, here's to hoping 2014 is a great year!